Medicine & Liberty
Sentier de la Tour-Carrée 9
CH-1800 Vevey - Switzerland
Tel & fax: 41 21 922 60 82
info@medlib.ch
Voices
GIVING VOICE TO IDEAS THAT MATTER

Our VOICES page presents news, articles and videos from various sources, that contribute to the understanding & advancement of liberty and market in medical practice. Vox Medici is our editorial tribune for advocacy of ethics, liberty and market in health care reform. Our polls section allows our visitors to voice their opinion on health issues that matter. Voxmed blog, our latest addition enables us to discuss broader issues in an open and informal mode.

---
WAITING FOR CARE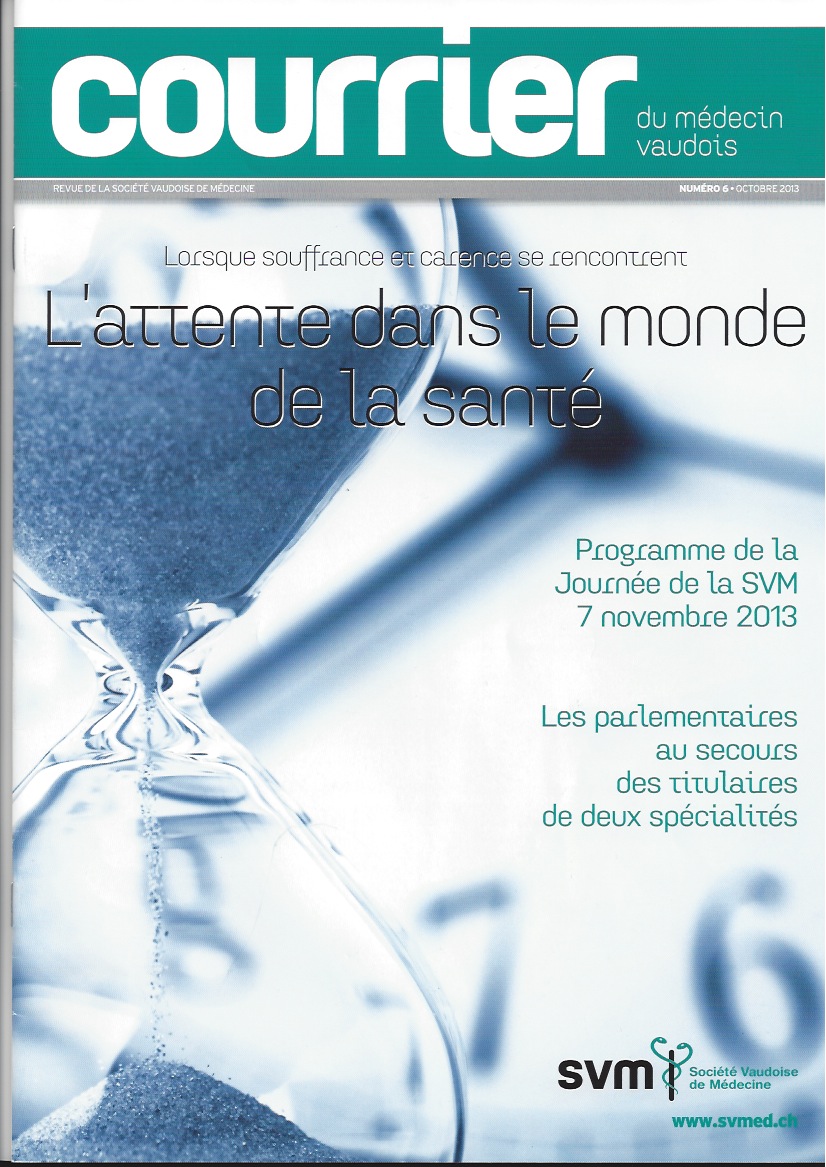 Waiting lists happen in healthcare as elsewhere whenever shortages call the game.
The "Courrier du Médecin Vaudois", a Swiss mothly medical journal, looks at waiting lists in fields such as emergency care or kidney transpants. Amongst other articles, a commentary on the Institut Economique de Montreal's report on Swiss vs Canadian healthcare.
Read the journal (in french)
---
The right to try new medicines

Bart Madden aptly puts forward his Free to Choose Medicine & Right to Try concept in an enlightening presentation that thoughfully summarizes novative proposals designed to open patient accesss to innovation in respect of their fundamental rights.

---

What is our Mission

Melinda Woofter president of the Association of American Physicians and Surgeons (AAPS) reminds physicians of their essential mission and aptly singles out destructive facets of big brother governement regulation that threaten it.

Read the article in AAPSonline

---

Criminalizing Healthcare

Criminalizing Health Care, Old Scapegoats and New Targets

How regulation treats health care professionals and Pharmaceutical industries as criminals until proved innocent.

---

Regulation, Cartels, Quality & Choice : an Unsustainable Swiss Mix

Swiss social security rests on private initiative, employer mandates and government subsidy. Its original design allowed substantial room for individual responsibility and competition while limiting government to the tasks of safeguarding public health and guaranteeing basic provision for disability and age. (...) Compared to other systems, Swiss health care still rates well and some of its specificities do indeed deserve praise. However lessons can be learned from the circumstances that brought quality downgrades and restriction of choice into what was once an almost perfect health care system.

*Original English version of "Regolamentazione, cartelli, qualità e scelta: un mix svizero insostenibile" published by Bruno Leoni Institute 2010 in "Eppur si muove" (ISBN 978-88-6440-0818-1)

---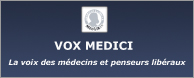 MedLib Comparative Study on Physician Autonomy

Cross-country physician survey conducted for MedLib by Consensus Research covering US, Switzerland, Germany & Singapore, on the impact of health care environments on professional autonomy and mission.

To video presentation of preliminary results:

AAPS Conference 2010 (Speaker Dr Alphonse Crespo/You-Tube)

To media summaries:


US - Singapore - German/Swiss

As from January 2009, VOXMED, Medicine & Liberty's Blog is online.
This forum is designed to discuss events that impact on the global health care debate as well as broader issues related to liberty in society. You are welcome to visit VOXMED and post your comments.
---
ARCHIVES
ARE PATIENTS FREE TO CHOOSE THEIR TREATMENT?

SHOULD EXPERIMENTAL CANCER DRUGS BE FULLY ACCESSIBLE TO CANCER PATIENTS?

81.82%

YES WITHOUT RESTRICTION

9.09%

ONLY IN THE CONTEXT OF STRICTLY PROTOCOLED CLINICAL TRIALS

9.09%

ONLY IF THEIR DOCTOR PRESCRIBES THEM

0

ONLY IF AUTHORIZED BY DRUG REGULATORY AGENCIES

November 4, 2008